Looking for a piece of music I sang a long time ago.  I can visualize it – a copy of a copy from a book of Operatic Duets I studied in New York back in the 70s.  I never – well, hardly ever – throw away sheet music.  It is here, somewhere.  And I need to put eyes on it to see the notes, the range, the possibility of singing it again, decades later, with a new friend who also studied the piece – perhaps that long ago, perhaps not.  It is a favorite of both of ours.  So, I search.
When I packed all my sheet music to bring to Florida, I just emptied the cabinet and put everything into boxes, without sorting at all – no catalogue, no categories, no labels.  Just a very large pile of sheet music.  And, when I emptied the boxes, I just stacked everything in a new cabinet – with similar abandon.  So, tonight, it is 'needle in a haystack' time.  It's here.  Somewhere.
I begin. One drawer at a time.  The first is a real hodgepodge – popular tunes from the 60s.  Sheets of nothing but lyrics and chords from my guitar days. Playlists for gigs, small concerts.  Excel spreadsheets listing repertoire…..in order by type of music – uptempo, ballad, classic rock, standards, indications of voices needed to perform – SATB, SSA, solo alto, solo soprano, bass, tenor.
Church music – from my growing up church in Massachusetts, to St. Bartholomew's on Park Avenue, to Don Hermance's choir in Scituate in the relatively recent past.  Alice Blue Gown, one of my first solos in Junior High School – I wore a pretty blue dress Mother had made.  She'd sent me on my way with her standard wish "Sing pretty!" as she did for every concert, every show.
An entire drawer is my childhood.  Music my Gram played on her upright piano, while my musical family all stood around and sang.  By the time I was 10, I knew all the words to Let Me Call You Sweetheart, Coming in on a Wing and a Prayer, Over There, Don't Sit Under the Apple Tree.  From another world, they're all still with me, along with Mother's piano music, her name written across the top in her perfect artistic pen.  She has been gone over 40 years, but I can hear the sounds of Claire de Lune, punctuated by the click-click-click of her long manicured nails as clearly as if she were sitting at my piano here in this room.
There is something holy about these pieces of paper, a few with small tears, most completely intact.  One by one I finger them, put them in fresh folders and put them back, where they will stay – probably until I fly away somewhere to sing them again with Mother and my Gram.
Music books are elsewhere – on their own shelves because of their size. Opera and musical vocal scores, collections of The Eagles, The Beatles, Elvis, Streisand, and thematic collections like The Most Beautiful Songs Ever Written – given to me by Doug, who helped me start our singing group Mixed Company back in Massachusetts.  He was a fabulous bass with exquisite taste in music and a great work ethic. I loved singing with him. We once performed a duet arrangement combining My Funny Valentine and How Do You Keep the Music Playing – so touching, heartbreaking.  Years later – not too many, but enough for me to have grown very attached to him and to have sung together many, many times – Doug died and I was asked to speak of him at his memorial service.  I began by saying "How do you keep the music playing?"  – a question I asked myself in the face of such profound loss.
There's a lot of Mixed Company music here.  All songs we personally chose, learned, tried to make our own, performed and loved.  There are one or two I've sung since, but never as a group, only alone and, when I do, I hear the rest of the parts, the other voices of my friends, singing with me. The group tried to survive after Doug left us, but in the end, it morphed into something entirely different, which was a good thing.  We couldn't resurrect what was gone forever.
A new drawer. I don't know why I've kept all this wonderful Opera and Art Song music – the work I did with my voice teachers in New York, Sam Sakarian and Cesare Longo.  Hours. Weeks. Years. Italian, French, German, dictionaries my constant companions, attempting to divine the true poetry the librettist had in mind.  Unending scales and vocal practices, all in the effort to even the tone throughout my range, to produce a sound pleasing to the ear, able to be heard at the back of the hall, to create an artistic environment, to give listeners an experience that might leave them in love with Shubert or Mozart.  I still have the music, even though I let go of the dream to sing in the opera. Still, even though I don't sing like that any more and am most comfortable in a good ensemble or choir, I adore the rehearsal process – the work – even more than the performance itself.
And here it is!  Lakme, the flower duet!  My memory served me – it is a copy of a copy of music from an old book.  Probably purchased at Patelson's on the West Side, because that's where everyone went for their music in New York in those days.  I will make a copy for my friend, perhaps enlarge it so we have a chance at the French!  I hope we are able to sing this together.  It would be wonderful. I'm glad I hadn't thrown it away.  Any of it.  This music has been the best part of my life.  Through everything else that happened and didn't happen.  The music has never stopped playing.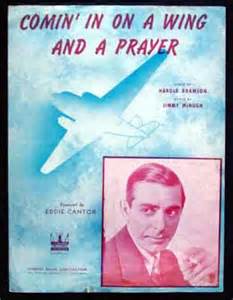 Read about historic Patelson's music and its painful closing in 2009.   http://www.npr.org/templates/story/story.php?storyId=103728928